Dermatologie La Colline is a surgical medical centre located in the centre of Geneva that is dedicated to skin health. With our specialist medical team and our modern infrastructure, we provide care adapted to your needs.
How do I make an appointment?
New patients with a medical problem will only be seen after receiving and evaluating a letter from their doctor
+41 22 702 22 72 or +41 22 702 22 82
Documents to bring
Letter(s) from the doctor(s) referring you (where applicable)
Telephone hours
Monday & Tuesday:
9:30am
1:00pm
–
–
11:30am
3:00pm
Wednesday:
1:00pm
–
3:00pm
Thursday & Friday :
9:30am
1:00pm
–
–
11:00am
3:00pm
Cancelling an appointment
Cancelling your appointment allows us to schedule appointments for emergencies or a patient on the waiting list.
Any appointments not cancelled at least 24 hours in advance will be charged.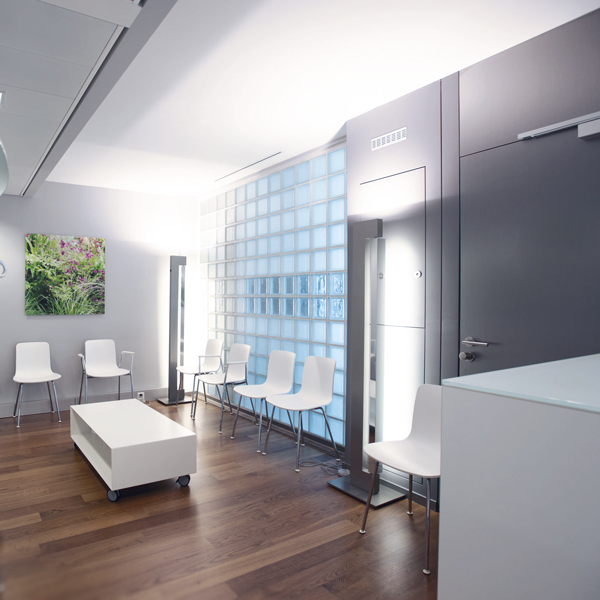 Medical dermatology
We specialise in the prevention, diagnosis and treatment of skin diseases, the human body's largest, most interesting and most complex organ. This includes the treatment of hair, nails and mucous membranes. We can also detect internal diseases that are sometimes visible on the skin.
Our daily activities include:
Dermatological check-ups
Screening, treatment and follow-up of skin cancers
Mole mapping
General dermatology
Paediatric dermatology
Sexually transmitted infections and venereal diseases
Localised excessive sweating (hyperhidrosis) of the armpits and hands hyperhidrosis
Phototherapy